Apple and Other Tech Companies Face Lawsuit Over Wireless Email Patents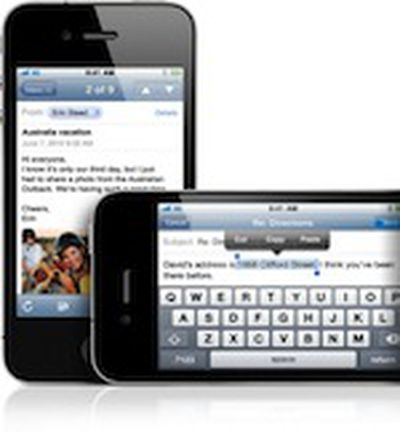 Noted patent holding firm NTP today announced that it has sued Apple, Google, Microsoft, and several other technology companies for infringement of its patents related to wireless delivery of email.
NTP Incorporated, the company founded by Tom Campana, the inventor of wireless email, yesterday filed lawsuits against Apple, Inc., Google Inc., HTC Corp., LG Electronics Inc., Microsoft Corporation, and Motorola, Inc. in the United States District Court for the Eastern District of Virginia for infringing NTP's eight patents related to the delivery of electronic mail over wireless communications systems. Each of the defendants is a manufacturer or developer of either wireless handheld devices or software applications used in the delivery of email across wireless communications systems.
Donald E. Stout, NTP's co-founder, said, "Use of NTP's intellectual property without a license is just plain unfair to NTP and its licensees. Unfortunately, litigation is our only means of ensuring the inventor of the fundamental technology on which wireless email is based, Tom Campana, and NTP shareholders are recognized, and are fairly and reasonably compensated for their innovative work and investment. We took the necessary action to protect our intellectual property."
NTP famously faced off against Research in Motion (RIM) over this same intellectual property, reaching a 2006 settlement in which RIM agreed to pay $612.5 million. Emboldened by its success against RIM and an upholding of many of its patent claims in a review by the U.S. Patent and Trademark Office, NTP has now decided to take on Apple and other major players over what has become a ubiquitous technological feature for a host of wireless handheld devices.
NTP's business is solely focused on management of its portfolio of over 50 patents primarily related to wireless email delivery, and the company has been criticized as being a "patent troll" for its very aggressive enforcement of its patent rights while having no intention of pursuing the technology itself. The company also has a number of lawsuits still outstanding, one targeting Palm and another group targeting the major U.S. wireless providers: Verizon, AT&T, Sprint, and T-Mobile.