iPhone 4 Users on AT&T Experiencing Widespread Drops in Upload Speed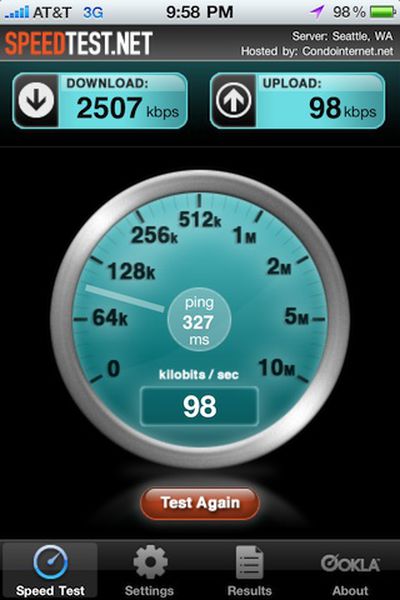 In a
rapidly-growing thread
started in our forums over the weekend, iPhone 4 users from a number of locations around the United States have been reporting significant drops in data upload speeds on AT&T's 3G network. As
noted by Gizmodo
, many of these users are seeing upload speeds maxing out at only 100 kbps, far below the 1500 kbps these same users were seeing before the weekend on their HSUPA-compatible devices.
Users in several dozen metro areas scattered across the country, including Boston, New York City, Washington DC, Houston, Phoenix, Las Vegas, and Seattle among others, have reported the issue. The issue does not appear to be nationwide, however, as users in a number of locations including Atlanta, Richmond, and Raleigh, as well as some customers even in markets where other users are affected, are not experiencing slow upload speeds.
A couple of posters in our forums have reported speaking with AT&T service representatives who have indicated that the company is in fact experiencing data issues in much of the country. While it is disconcerting that the issue has been affecting users for several days now, it seems likely that the holiday weekend in the United States may have slowed the company's response.