iBooks Update Goes Live: iPhone and iPod Touch Compatibility, PDF Support, and More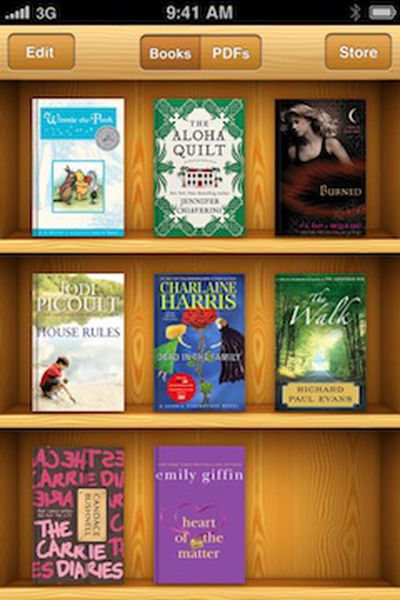 Alongside today's release of iOS 4, Apple has updated its
iBooks application
to Version 1.1, making it a universal application offering compatibility with iPad, iPhone, and iPod touch. In addition to bringing the company's eBook reader to the smaller form factor of the iPhone and iPod touch for the first time,
iBooks
is also seeing a
number of enhancements
, including free over-the-air syncing of bookmarks and notes across users' devices.
iBooks also now incorporates PDF viewing, which operates very similarly to its eBook reading capabilities, as well as a new font choice of Georgia, choice of sepia or white page colors, a left-justified text option, and an increase in available font sizes.
With the update, iPhone and iPod touch users running iOS 4 now have access to the full iBooks experience, including Apple's iBookstore where users can download paid and free eBook content in the ePub format.