Apple Considering Separate WWDC Conferences for Mac and iOS?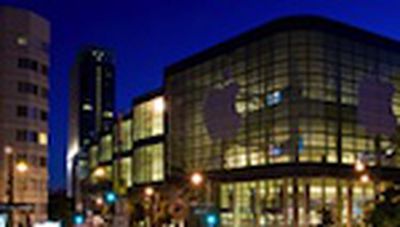 Hardmac reports that it has received information from one of it most reliable sources at Apple indicating that the company could offer two Worldwide Developers Conferences per year, separating Mac OS X and iOS content into individual events.
One of our most reliable sources at Apple told us that the company could decide to organize two different WWDC every year, one dedicated to the iOS, iPhone, iPad, iPod, etc... and the other one to Mac OS X and the Mac.
The report's choice of words to say that Apple "could" offer two WWDCs makes it unclear whether there are actual thoughts of Apple making this happen or if it is simply an idea that has been tossed out.
This year's WWDC has been notable for its focus on iOS, as evidenced by the keynote's focus, mix of developers sessions, and the axing of Apple Design Awards for Mac OS X applications. Apple has indicated that the shift focus is simply a timing issue, with the new iPhone and iPad fresh in people's minds and rolling out new features while the Mac platform remains in the middle of a cycle with Mac OS X Snow Leopard well established and Mac OS X 10.7 not yet ready to show.
Even with the scaling back of Mac OS X this year, the conference sold out in only eight days with over 5,000 registrants packing the Moscone West convention center in San Francisco for the event this week.