Apple Design Awards for iOS Devices Announced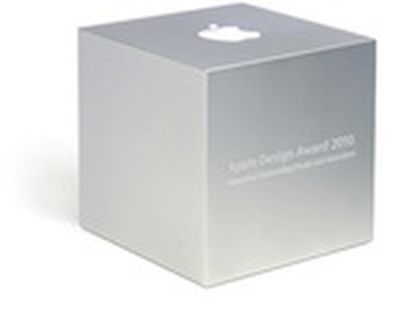 During a presentation at its Worldwide Developers Conference (WWDC) last night, Apple announced the winners of its annual Apple Design Awards. While the awards had their roots in Mac applications and expanded to included iPhone OS applications in recent years, WWDC 2010 saw Apple at least temporarily do away with its Mac categories to focus on iPhone and iPad applications, which have been the primary focus of the entire conference this year. This year's winners include:
iPad
- Financial Times iPad Edition
- Flight Control HD
- Pinball HD
- Star Walk for iPad
- TabToolkit
iPhone
- 20 Minute Meals - Jamie Oliver
- Articles
- Brushes
- Doodle Jump
- Real Racing
Applications can be nominated by any member of the iPhone Developer Program, and awards are determined based on evaluation of four core areas of excellence: technology adoption, design and user experience, innovation, and performance.