WWDC Software Notes: Safari 5, Xcode 4, iTunes 9.2
After all of yesterday's news regarding iPhone 4, iOS 4, Safari 5 and other topics, things are beginning to settle down a bit today, allowing details and smaller items of interest to come to the foreground. In particular, Apple released a number of software updates for both developers and general users yesterday, and details of these releases are beginning to come to light.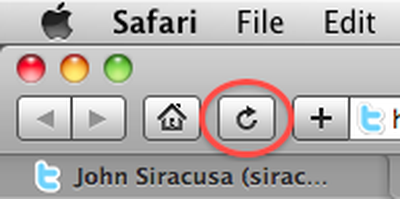 -
Safari 5
:
Released to all users
yesterday, Safari 5 offers speed enhancements, increased HTML5 support, Reader functionality for facilitating reading of articles on cluttered pages, and new support for third-party extensions to add functionality to the browser application. One of the highlights demoed during Apple's Safari session last night at WWDC was
Panic's "Coda Notes"
, an extension for annotating and sharing webpages. Developers are already quickly pushing out useful extensions for Safari, listings of which are being
collated
on several sites around the Internet. Some interesting ones:
- Gmail Checker
- Reload Button
- Amazon Search Bar
- Xcode 4: Released yesterday to developers at WWDC, the developer preview version of Xcode 4 is subject to Apple's non-disclosure policy for conference attendees, and thus only a few details have managed to leak out so far. Among the interesting claims coming out, however, is that Interface Builder has been integrated into Xcode, creating a single-window "unified interface" for the development environment.
Xcode 4 Developer Preview is the revolutionary new development environment for building Mac, iPhone, and iPad applications. With it, you can write better code, faster. WWDC attendees can log in and download this new version of Apple's Integrated Development Environment.
- iTunes 9.2: A beta version of iTunes 9.2 was seeded to developers alongside the iOS 4 Golden Master Candidate. iTunes 9.2 will be required for iPhone 4 compatibility and supports a number of new features, including support for iBooks enhancements such as PDF compatibility and syncing of bookmarks and other data across iOS 4 devices, app folder organization within iTunes for iOS 4 devices, faster backups for iOS 4 devices, and scrolling and other performance improvements.