Apple Announces Release of Safari 5 with Extensions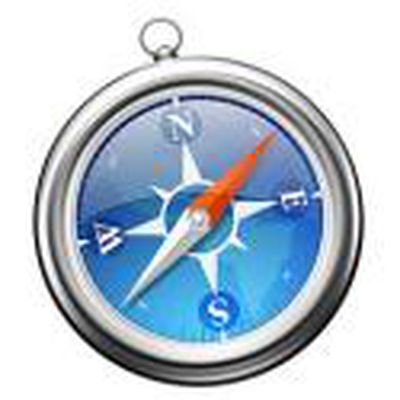 Apple just issued a press release announcing the launch of Safari 5, but it hasn't been officially posted on their site.
Apple today released Safari 5, the latest version of the world's fastest and most innovative web browser, featuring the new Safari Reader for reading articles on the web without distraction, a 30 percent performance increase over Safari 4,* and the ability to choose Google, Yahoo! or Bing as the search service powering Safari's search field. Available for both Mac and Windows, Safari 5 includes improved developer tools and supports more than a dozen new HTML5 technologies that allow web developers to create rich, dynamic websites. With Safari 5, developers can now create secure Safari Extensions to customize and enhance the browsing experience.
Features Include:
- Safari Reader makes it easy to read single and multipage articles on the web by presenting them in a new, scrollable view without any additional content or clutter. When Safari 5 detects an article, users can click on the Reader icon in the Smart Address Field to display the entire article for clear, uninterrupted reading with options to enlarge, print or send via email.
- Powered by the Nitro JavaScript engine, Safari 5 on the Mac runs JavaScript 30 percent faster than Safari 4, three percent faster than Chrome 5.0, and over twice as fast as Firefox 3.6.* Safari 5 loads new webpages faster using Domain Name System (DNS) prefetching, and improves the caching of previously viewed pages to return to them more quickly.
- Safari 5 adds more than a dozen powerful HTML5 features that allow web developers to create media-rich experiences, including full screen playback and closed captions for HTML5 video. Other new HTML5 features in Safari 5 include HTML5 Geolocation, HTML5 sectioning elements, HTML5 draggable attribute, HTML5 forms validation, HTML5 Ruby, HTML5 AJAX History, EventSource and WebSocket.
- The new, free Safari Developer Program allows developers to customize and enhance, Safari 5 with extensions based on standard web technologies like HTML5, CSS3 and JavaScript. The Extension Builder, new in Safari 5, simplifies the development, installation and packaging of extensions. For enhanced security and stability, Safari Extensions are sandboxed, signed with a digital certificate from Apple and run solely in the browser.
According to the press release, Safari 5 should be available for free download today.
Update: The press release was pulled so we're not sure what the status of Safari 5 is at the moment.
Update 2: Apple has now officially posted the press release announcing Safari 5, and it is now available via Apple's Safari download site and Software Update. Apple has also released Safari 4.1 for Mac OS X Tiger users, bringing a significant number of enhancements in the areas of performance, usability, compatibility and security.