Apple Seeds Mac OS X 10.6.4 Build 10F566 to Developers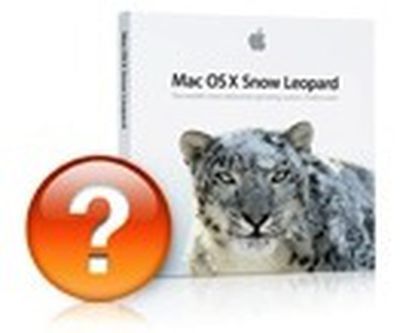 Apple today seeded a new version of Mac OS X 10.6.4, termed Build 10F566, to developers. Those familiar with the new build note that it carries the same highlighted fixes included in the previous build issued one week ago, and continues to list no known issues.
As has been true for the past several builds released to developers, testers are asked to focus their efforts on Graphics Drivers, SMB, USB, Voice Over, and VPN. Today's release marks the seventh build of Mac OS X 10.6.4 to make its way into the hands of developers since seeding began in late April.
A public release of Mac OS X 10.6.4 had been rumored for WWDC, but it appears that Apple is not quite ready to push it out to the general public. The continued lack of documented known issues, small interval in build number since the last seed, and stability in featured fixes and focus areas all suggest that Apple may be wrapping up development on the latest maintenance update to Mac OS X Snow Leopard, but the company's development schedule is unpredictable and thus we are unable to say with any degree of certainty when we can expect to see a public launch of Mac OS X 10.6.4.