Apple Releases iPhone OS 4 Beta 4 and SDK to Developers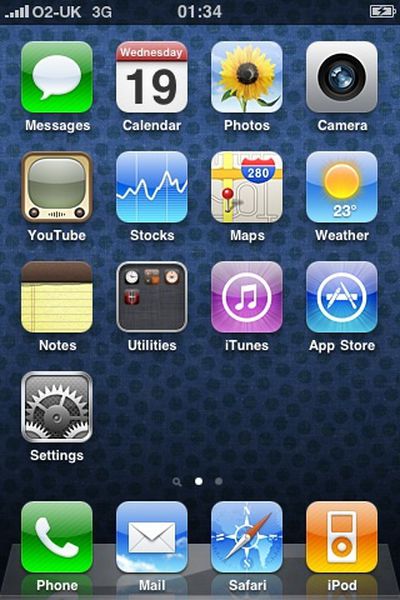 New iPhone OS 4 wallpaper option (Source: forum post by nistromo)
Apple is keeping its developers busy today: Alongside a
new build
of Mac OS X 10.6.4, Apple has also released the fourth beta version of iPhone OS 4 and the associated software development kit (SDK). The release is not much of a surprise given that Apple has taken to biweekly releases of its iPhone development tools and today marks two weeks since the
release
of the third beta version.
Available to registered developers via the iPhone Dev Center, the fourth beta is a refinement of the operating system and developer tools initially released in early April alongside a media event to introduce the next-generation software for Apple's iPhone OS devices. No details on changes in the new version have yet been documented beyond new wallpaper options, but those with access to the beta are undoubtedly already digging for information.
Apple is expected to publicly release iPhone OS 4 to iPhone and iPod touch users "this summer", although early models of those devices will not be compatible with the new OS and even some newer models will not be able to take advantage of all of the features. iPhone OS 4 will come to the iPad "in the fall".