Apple Posts Step-by-Step Guide to Activating 3G Service on iPad Wi-Fi + 3G
With pre-orders for Apple's new iPad Wi-Fi + 3G models being delivered today and Apple retail stores gearing up for a 5:00 PM start to in-store sales, Apple has posted a new support document offering a step-by-step guide to setting up 3G service for the device through AT&T. The information expands upon a feature posted last month on Apple's iPad site and a fact sheet published by AT&T earlier this week.
The guide provides a series of screenshots to show users the exact process for activating 3G service on their new iPads, from adding contact information and creating a login account to selecting a data plan and entering payment information.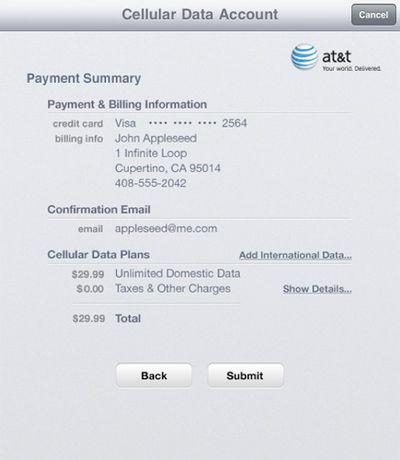 The process also includes a review of the Terms of Service for AT&T, and upon agreement with the terms, displays a payment summary for the activated plan. International data can also be managed through this screen and must be added before leaving the United States.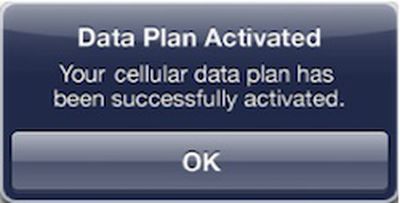 Once completing the signup process, it may take several minutes for 3G service to be activated, but customers can use their iPad as normal on Wi-Fi and will be notified by an alert once the plan is activated.