Finder of Lost Next-Generation iPhone Identified [Updated]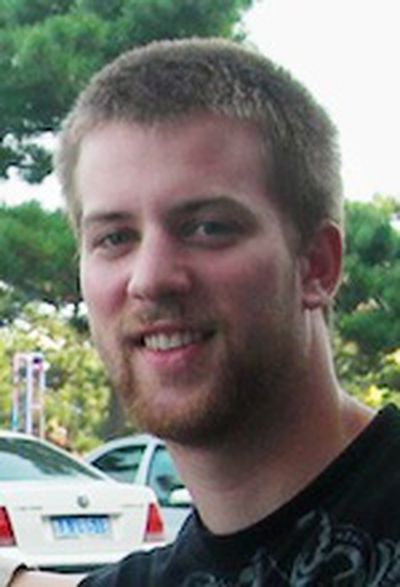 Wired reports that it has identified the person who last month found a next-generation iPhone in a Redwood City, California bar and later sold the device to Gizmodo.
Brian J. Hogan, a 21-year-old resident of Redwood City, California, says although he was paid by tech site Gizmodo, he believed the payment was for allowing the site exclusive access to review the phone. Gizmodo emphasized to him "that there was nothing wrong in sharing the phone with the tech press," according to his attorney Jeffrey Bornstein.
While the San Mateo County District Attorney's Office has spoken with Hogan and is continuing to examine the case to determine whether criminal charges are warranted, Hogan has yet to be charged with any crime.
According to the report, Hogan was only able to access the device's Facebook application before it shut down, and only later did he discover that he was in possession of a prototype device. A friend of Hogan's reportedly called AppleCare on Hogan's behalf in a failed attempt to return the iPhone, which appears to be the extent of Hogan's effort to return the phone to its owner.
"He regrets his mistake in not doing more to return the phone," says Bornstein's statement. "Even though he did obtain some compensation from Gizmodo, Brian thought that it was so that they could review the phone."
After Gizmodo published a feature article on the next-generation iPhone, Apple representatives attempted to search Hogan's home, but were turned away by a roommate. Law enforcement officials then became involved in the situation at the request of Apple. In addition to Hogan, investigators have also focused on Gizmodo editor Jason Chen, seizing a number of items from his residence in what the Electronic Frontier Foundation calls an illegal search.
Update: CNET reports that it has identified UC Berkeley student Sage Wallower as the "middleman" who contacted tech sites on Hogan's behalf regarding the lost iPhone. CNET also believes that there was a third person involved in the situation.
In an in-person interview with CNET at his home in Oakland on Thursday, Wallower said, "I'm not the person who found it. I didn't see it or touch it in any manner. But I know who found it." He declined to identify anyone else, however, in part because he said conversations with law professors had convinced him that Apple was a "legal juggernaut."
"I need to talk to a lawyer," Wallower said. "I think I have already said too much."