Latest iPhone SDK Beta 2 Offers More Video Chat Evidence with Possible Game Center Integration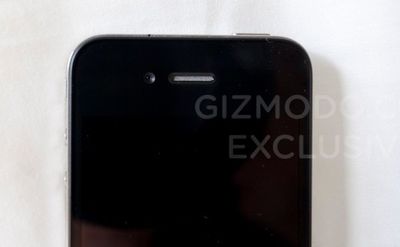 It should be
obvious by now
that Apple is planning on integrating a front-facing camera in its next-generation iPhone. The natural use for such a feature is video conferencing. Apple has had numerous references to the unannounced feature in its past iPhone firmware releases, and
iPhone 4 SDK Beta 2
is no different.


Apple, however, is becoming less shy about the feature with a new set of status/error strings that have been found detailing various video conferencing states. Interesting to see is that it appears iPhones will have to be registered for video conferencing.

ACCOUNT_NOT_REGISTERED_MESSAGE = "This device has not been registered for video conferencing.";
The text files also contain the usual error messages involving lost calls or disconnected calls, as well as networking issues. What's interesting to note though is that at this time there are no error messages related to 3G or cellular connections, while there are several error messages related to Wi-Fi connectivity issues:
IMAVCHAT_COULD_NOT_CONNECT_NO_REMOTE_WIFI = "The video call could not connect because a remote Wi-Fi connection could not be established.";
IMAVCHAT_DISCONNECTED_NO_LOCAL_WIFI = "The video call disconnected because the local Wi-Fi connection was lost.";
We're not sure if that is significant or not, but many had hoped that video conferencing would be allowed over 3G networks.
Finally, it appears Apple will be integrating the Video Conferencing feature with its new Game Center. It appears players may be able to chat or coordinate calls with fellow Game Center participants. Several status messages relate to Apple's social gaming system:
IMAVCHAT_ERROR_NO_SUCH_PLAYER_ID = "No Such Player ID";
IMAVCHAT_ERROR_NO_SUCH_ACHIEVEMENT = "No Such Achievement";
IMAVCHAT_ERROR_UNRECOGNIZED_GAME_DESCRIPTION_HEADERS = "Unrecognised Game Descriptor Headers";
IMAVCHAT_ERROR_NO_SUCH_GAME = "No Such Game";