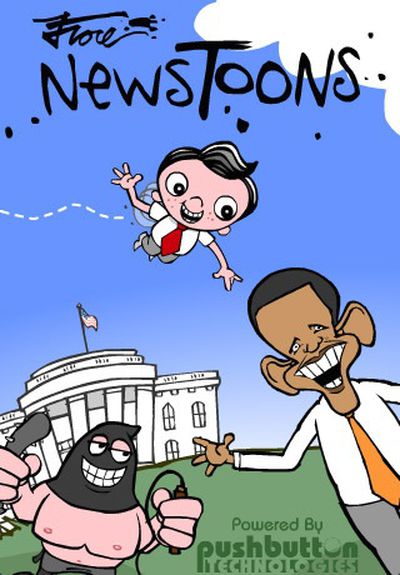 Last week, there was a bit of
publicity
surrounding Apple's December rejection of an iPhone application highlighting the work of online political cartoonist Mark Fiore, who was awarded the Pulitzer Prize for his work earlier in the week.
After Fiore's disclosure that his NewsToons application had been rejected by Apple last December for "ridiculing public figures", Apple invited him to resubmit his application, and Apple CEO Steve Jobs noted that the rejection had been a mistake.
Fiore resubmitted his application on Friday, and NewsToons ($0.99) is now available in the App Store. The application provides access to Fiore's animated political cartoons, as well as offering links to the news stories that inspired each cartoon.