Another Look at Apple's Core 2 Duo Choice for New 13-Inch MacBook Pro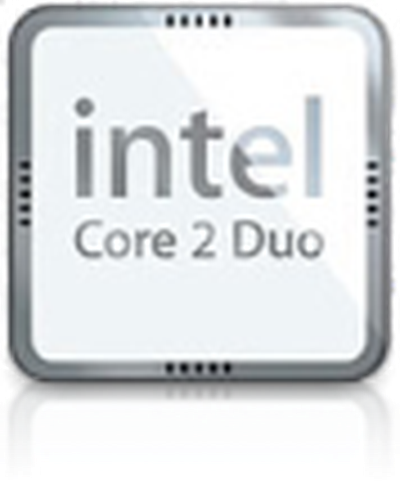 With the launch of new MacBook Pros last week, some observers immediately questioned Apple's decision to continue using Intel Core 2 Duo processors in its 13-inch models while bumping up to Core i5 and i7 chips in the larger form factors. At the time, Apple CEO Steve Jobs noted that the company had opted for "killer graphics" and the extended battery life versus what would have been a very small bump in CPU speed. Ars Technica now provides a thorough look at the factors that played into Apple's decision, showing how space constraints and other issues made the Core 2 Duo processors the only real option.
Much of the issue stems from a licensing dispute that has prevented NVIDIA from offering its integrated graphics packages alongside Intel's new family of Arrandale processors that includes the Core i5 and i7 chips used in the larger MacBook Pros, as well as the Core i3 chips that are a step below those adopted by Apple. The dispute left Apple with only two options if it wanted to use Arrandale processors in the 13-inch model, using Intel's "HD" integrated graphics or offering a separate discrete graphics chip from the likes of NVIDIA.
With Intel HD Graphics proving inferior for more demanding tasks to even the NVIDIA GeForce 9400M used in the previous-generation MacBook Pro, the former was not an option. And the latter meant that Apple would need to find room in an already-cramped 13-inch MacBook Pro body for a discrete graphics chip, a feat that was simply not possible, especially given the effect it would have had on battery life both from increased power consumption and from having to reduce the size of the battery to fit the expanded logic board.
Graphics performance would have taken a significant step backwards if Apple opted to rely solely on the Intel HD IGP that comes with Core i3 or i5, so Apple would have also had to include a discrete GPU like that used on the 15" and 17" models. Besides the added cost, there's simply no room on the 13" MacBook Pro logic board to include an additional discrete GPU.
Together, those factors mean that Core i5 and i7, and even the Core i3, were not feasible options for Apple in the 13-inch MacBook Pro, leaving Core 2 Duo as the fallback processor option where Apple could use NVIDIA's graphics technology. While Apple was able to use a slightly bumped CPU speed for the new models, it recognized that it needed to do more on the graphics front to improve performance, and so it engaged NVIDIA to create the GeForce 320M, a beefed-up, custom version of the company's GeForce 310M. The 320M offers tremendously superior performance over the Intel HD Graphics that would have been implemented with Arrandale processors in the 13-inch model had Apple gone that route, as well as offering more efficient power usage.
Clearly, Apple wasn't actively trying to cripple the 13" MacBook Pro by leaving it "stuck" with yesterday's Core 2 Duo technology. Instead, an Apple spokesperson told Ars that the company wanted to maintain the 13" MacBook Pro's unique combination of performance, portability, and extended battery life, as well as its $1,200 starting price. The combination of a faster Core 2 Duo processor and the NVIDIA 320M allowed Apple to do that.
The Intel-NVIDIA dispute that in large part forced Apple's hand with regard to the 13-inch MacBook Pro component choices has been cited as one of the major factors for Apple's rumored consideration of AMD processors over Intel's offerings for future Macs.