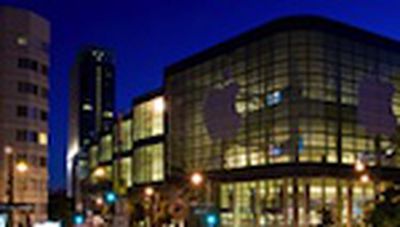 A report from ModMyi claiming that Apple may be preparing to launch the next-generation iPhone on June 22nd has been generating some attention despite apparent confusion from a number of rumor sites. According to the report, Apple has booked a venue for the launch on that date.
Although no confirmations have yet come from Apple (naturally), there is speculation that the big reveal could take place on June 22nd. For this particular occasion, Apple has once again reserved the very conference center where the company announced the three previous versions of the iPhone. So all signs, indeed, point to June 22nd proving the 4th gen iPhone's "big day."
A number of sites (one, two, three) have taken the report to mean that Apple has booked the Yerba Buena Center for the Arts in San Francisco, site of many Apple special media events in the past, for the unveiling. Nowhere in the original report, however, does it mention what the venue is or what the evidence for the claim that Apple has booked it is.
In fact, Apple's recent pattern has been to introduce new iPhone models as part of the keynote address for its Worldwide Developers Conference in the Moscone West convention center in San Francisco, so it appears that the report may be referring to WWDC.
In the absence of evidence or a source for the claim that Apple has booked a venue for June 22nd, we're taking this rumor with a grain of salt. It does match with an earlier report of a June 22nd launch date, but multiple hints have suggested that Apple is planning to hold WWDC a week later than that.
Regardless, Apple is expected to officially announced the dates for this year's WWDC in the near future, and, given past history, it would be a significant surprise if the new iPhone was not announced directly in conjunction with the conference.