Adobe Announces Creative Suite 5 including Photoshop CS5 and Flash Catalyst CS5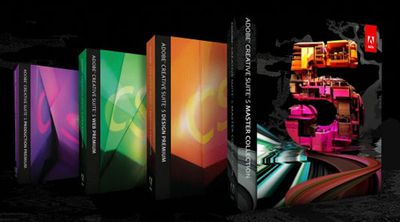 Today, Adobe
unveiled
their latest Creative Suite 5 which includes products such as
Photoshop CS5
,
Illustrator CS5
,
InDesign CS5
,
Premier Pro CS5
,
Dreamweaver CS5
,
Flash Professional CS5
.
Focusing on interactivity, performance and maximizing the impact of digital content and marketing campaigns across media and devices, the Creative Suite 5 product line brings exciting full version upgrades of flagship creative tools while delivering significant workflow enhancements to designers and developers.
Creative Suite 5 also introduces Adobe Flash Catalyst CS5, a new design tool that allows you to create web application interfaces without writing code.
Using Flash Catalyst CS5, designers can easily add interactive Flash content to Web sites and applications by transforming native Adobe Photoshop and Adobe Illustrator artwork, as well as files from Adobe Fireworks CS5, into functional content and user interfaces (UI).
One of the most eye catching new features of Adobe Photoshop CS5 is content-aware fill which was demoed on video late last month:
Adobe will be offering an
first look streaming preview
of the many new features starting at 8am Pacific, 11am Eastern time today (Monday, April 12th). Adobe's Creative Suite 5 products are expected to ship in the next 30 days.