Future Apple's iPad OS Upgrade Pricing Policies Revealed as Apple Seeds GM iPad SDK, Firmware and Licensing Agreement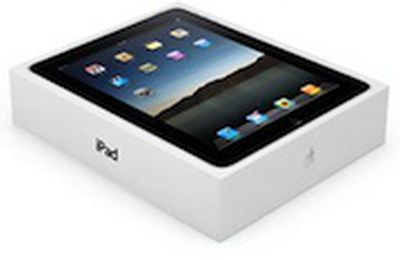 Apple has begun seeding the Golden Master version of the iPhone OS 3.2 SDK to developers. This represents the shipping version of the software that developers must use to develop iPad applications. Meanwhile, Apple has also simultaneously posted two new files to their servers including the iPad licensing agreement and iPad 3.2 Firmware:
- iPadDocumentation_3.2.ipd
- iPad1,1_3.2_7B367_Restore.ipsw
The firmware file (download link) carries a final build number of 7B367 but is of little use at this time without an iPad to install it on. The iPad Documentation file (download link) simply provides the end-user licensing agreement for the iPad software.
The iPad licensing software provides the usual legal documentation for use of Apple's software, Google Maps and YouTube videos, but also reveals one interesting aspect of Apple's plans for iPad OS updates:
Apple will provide you any iPad OS software updates that it may release from time to time, up to and including the next major iPad OS software release following the version of iPad OS software that originally shipped from Apple on your iPad, for free. For example, if your iPad originally shipped with iPad 3.x software, Apple would provide you with any iPad OS software updates it might release up to and including the iPad 4.x software release. Such updates and releases may not necessarily include all of the new software features that Apple releases for newer iPad models.
Current iPod Touch owners have had to pay for each major OS software update, while iPhone owners have received their updates for free. The reasoning behind this policy has been blamed on legal accounting requirements.
It appears iPad owners will fall somewhere in the middle. iPad owners will receive the next major OS update (4.x in the case of new iPad owners) for free, but may have to pay for the next major upgrade (5.x).