Apple Enhances iWork.com Beta With Sharing, Mobile Interface Features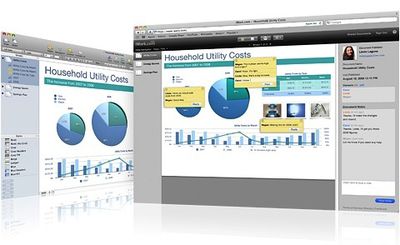 Apple today sent an e-mail to users of its
iWork.com
beta announcing several enhancements involving document sharing and access to the service from the iPhone, iPod touch, and iPad.
- Share documents on websites and social networks. iWork.com allows you to share a document by creating a public link. Use the link to share your document with large groups or on websites and social networks. There's no need to set a password or send an invitation. Anyone with the public link can view your document but cannot add comments or notes.
- Improved Shared Documents page. Download documents shared on iWork.com without leaving the Shared Documents page. You can also track the number of views your publicly shared documents receive.
- Refined user interface. A redesigned Sign In and Shared Documents page for iPad, iPhone, and iPod touch makes it easy to access your documents while on the go. The new interface and improved scrolling help you find your shared documents faster. Visit www.iwork.com from your iPad, iPhone, or iPod touch to view your shared documents.
iWork.com, introduced in January 2009, is a Web-based interface for sharing documents and allowing others to comment on them. iWork.com has been free for iWork users while in beta, but Apple has said that it plans to charge a fee for the service once it officially launches at some point in the future.