Apple Hires Expert in Wearable Computing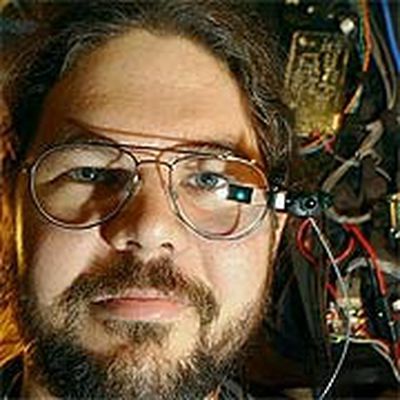 Computerworld reports that Apple recently hired Richard DeVaul, an expert in wearable computers, to the position of "Senior Prototype Engineer". The move appears to signify efforts by Apple to remain at the forefront of computer technology as it looks forward to future devices and usage habits.
DeVaul has a background in wearable technologies as you can see from his personal homepage, as well as a PhD. in Media Arts & Sciences from MIT. At MIT, he worked on new human-computer interaction techniques for wearable, mobile, and portable applications.
DeVaul also founded AWare Technologies, a company originally focused on wearable motion monitoring system for athletes and the military that has since shifted to a consumer-based focus that offers several products including StepTrakLite for the iPhone.
According to today's report, DeVaul will be working on highly secret projects directly under Apple design guru Jony Ive.
DeVaul will be working under Jonny Ive in a secret lab focused on wearable computing technology where only seven people besides Ive and CEO Steve Jobs know what he is doing.
DeVaul gained some fame in 2003 for his development of Memory Glasses, a wearable computer system offering a tiny display capable of providing users with non-intrusive and even subliminal information to assist them with memory-related tasks.