Tim Cook Receives Bonus of $5 Million and Stock for Performance During Jobs' Absence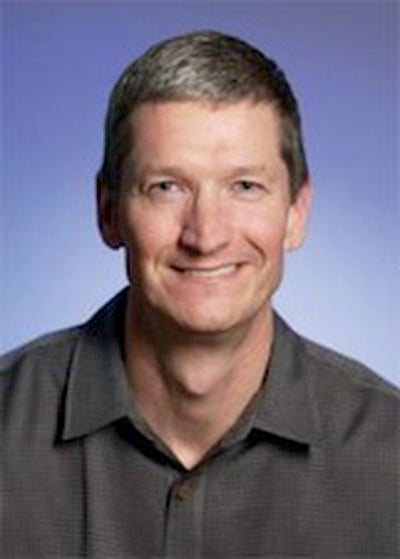 Apple today filed a Form 8-K submission with the U.S. Securities and Exchange Commission disclosing a bonus of $5 million and 75,000 shares of Apple stock paid to Chief Operating Officer Tim Cook in recognition of his performance during Steve Jobs' leave of absence for a liver transplant during the first half of 2009.
On March 10, 2010, the Compensation Committee of the Board of Directors of Apple Inc. (the "Company") unanimously approved a recommendation by Steve Jobs, the Company's CEO, to award Timothy D. Cook, the Company's Chief Operating Officer, a one-time discretionary bonus of $5,000,000 and 75,000 restricted stock units in recognition of his outstanding performance in assuming the day-to-day operations of the Company for the period in fiscal 2009 during which Mr. Jobs was on medical leave of absence.
Fifty percent of the restricted stock units are scheduled to vest on each of March 10, 2011 and March 10, 2012, subject to Mr. Cook's continued employment with the Company through that date.
Cook has been widely praised for his guidance of Apple during Jobs' absence, steering the company through several product releases and continued research and development while maintaining substantial earnings growth. He has been seen as one of a number of top executives at Apple who have entirely bought into the company's philosophy and carry tremendous talent but have been overshadowed by the prominence of Jobs. Cook has continued to remain a public face for Apple since Jobs' return in June of last year, and is seen by many as potential successor to Jobs' CEO position.