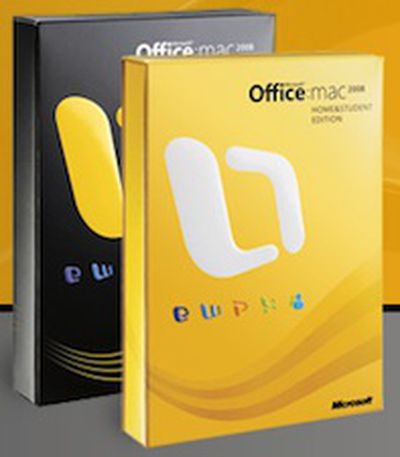 Microsoft today issued a handful of updates for users of the company's Office productivity suite, primarily addressing security issues.
- Microsoft Office 2008 for Mac 12.2.4 Update (221 MB): The update offers several fixes related to stability and performance, as well as patches for security vulnerabilities.
- Microsoft Office 2004 for Mac 11.5.8 Update (9.7 MB): The update addresses security issues that could allow an attacker to inject malicious code into a system's memory.
- Open XML File Format Converter for Mac 1.1.4 (45.0 MB): An update to Microsoft's tool that allows documents saved in the new Office 2007/2008 formats to be opened on earlier versions of Office, the documentation does not appear to specify the exact changes included in this new version of the converter software.
- Microsoft Entourage 2008 for Mac, Web Services Edition (64.3 MB): The update to Microsoft's tools allowing users to communicate with Exchange Server brings several new features including calendaring improvements, diagnostic logging, and syncing of notes, tasks, and categories with Exchange Server.