Valve's Steam Heading to the Mac?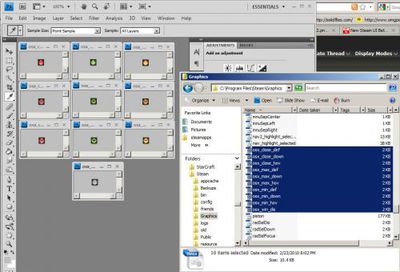 A
forum thread
has been generating some buzz around the Mac web by suggesting that Valve will be porting their Steam platform to the Mac. Steam is a
digital distribution system
for PC games -- essentially an PC game App Store. A Mac version of the store would still require games to be ported over to the Mac platform before becoming available.
The screenshots (above) posted to the thread reveal Mac OS X menu components in the Steam file directory -- though some have suggested that these could simply be a Mac OS X-based theme. More convincing, perhaps, is the presence of Mac OS X-like menu definitions and strings that suggest support for multiple platforms:
"steam_welcomeaction_platformwrong" "%gamename% is not available on your current platform."
Even more suggestive of Valve's plans was a recent report that Valve Software's Chris Green has been recruiting for Mac engineers:
Chris Greens Summary
I work for Valve. You should work for Valve.
REALLY looking for senior Linux + Mac engineers.
Always hiring Senior Engineers, Artists, and Mappers
Steam is only available on Windows/PC at present.