iPad Enclosure Has Empty Space for Camera?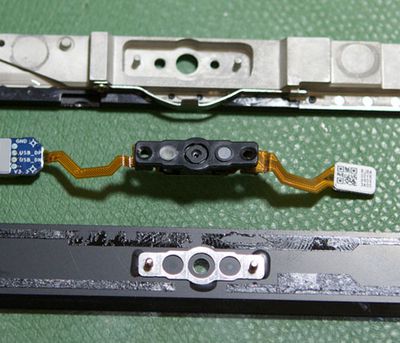 Top: iPad frame, Center: Camera, Bottom: MacBook Frame
Repair company
Mission Repair
has
posted images
of what is supposedly the iPad outer frame. While the iPad is not yet shipping, the company seems to have gotten a supply of iPad parts through unofficial channels. Identical photos have been
circulating
on other websites. Assuming these are actual iPad parts, it appears that Apple did build in a space for a camera at the top of the device.
The photo above is particularly convincing as the iPad frame is compared to a MacBook frame which does house a camera. The holes seem identical. Even if this is all true, Apple ultimately chose not to include a camera from the first version of the iPad. The iPad will begin shipping in late March.