Possible Details on Apple's ARM-based 'A4' Chip?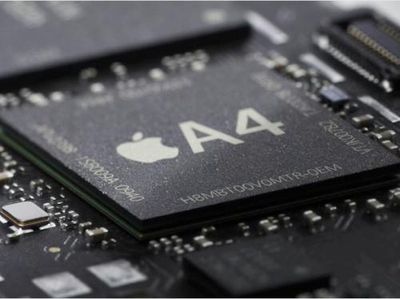 Bright Side of News claims to have information
on Apple's "A4" chip unveiled as the brains behind the company's new iPad tablet device. Unsurprisingly, the CPU included in the chip is said to be based on the
ARM Cortex A9
licensed by Apple and implemented by its team of chip designers acquired as part of its
2008 purchase of P.A. Semi
.
While it should be no surprise that the Apple A4 processor is based on the ARM Cortex A9 design which will begin shipping to many manufacturers this year, the article incorrectly states that the Qualcomm Snapdragon and nVidia Tegra were also based on this design. Those processors were based on the Cortex A8 -- the same processor design found in the iPhone 3GS. This new potentially multi-core processor has only recently been introduced in the Tegra 2 first demoed at CES 2010.
The site also makes a dubious claim that Apple is using the ARM Mali 50-Series GPU for its graphics hardware which would represent a departure (and potential downgrade) for Apple from the PowerVR chips that they've used in the past. Apple is a licensee and major stakeholder in Imagination Technologies, the company behind the PowerVR chipset.
Amongst the varied reactions to the Apple iPad, one common impression has been the notable speed increase of the device compared to the existing iPhone and iPod Touch. We would expect Apple to adapt the A4 design into the next generation iPhone which is expected later this year.