The Mac Observer reports that it has received an image from a source showing what is claimed to be the "glass" for Apple's much-rumored tablet device, although the image actually depicts a front bezel.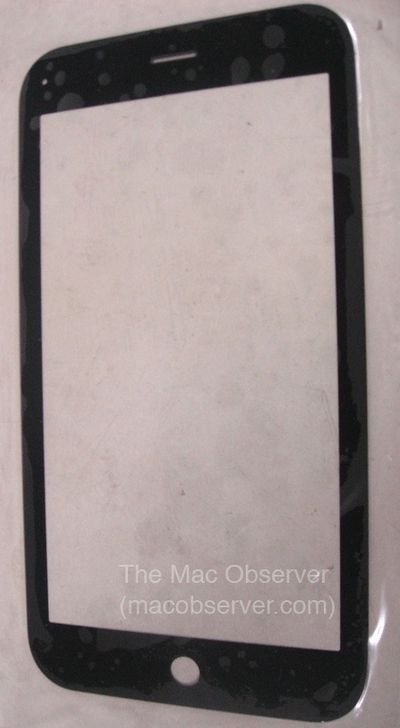 With no sense of scale for the image, the report relies on the source's claim that the "glass" (presumably the bezel opening for the screen) measures in at 10 inches. The bezel has a nearly-identical appearance to that of the iPhone aside from the claimed size, with a home button at one end of the screen and a slot similar to that of an iPhone's speaker at the other end. The image also depicts a small hole at the top left corner of the bezel, with speculation centering on it possibly being for a camera lens.
We aren't positive about how this device would be presented, but we thought it made the most sense in a vertical alignment. If it is legit, one wold think that the slot at the top is for a speaker, while the hole in the upper left could be for a camera lens. The button on the bottom, of course, would likely be a Home button, the same with the iPhone.
As for the reliability of the source, The Mac Observer notes only that it is trusted. We, however, are extremely skeptical of the claims, and barring additional evidence, we are posting this item on Page 2 merely for interest and discussion.