Fingerworks.com Content Pulled Ahead of Apple Tablet Announcement
The content of Fingerworks.com has been removed this week after remaining online for nearly 5 years after the acquisition of the company by Apple. The removal seems to correspond with the impending announcement of an Apple tablet later this month. One possible explanation is that Apple will finally be implementing many of the same advanced multi-touch keyboard gestures that were originally pioneered by Fingerworks.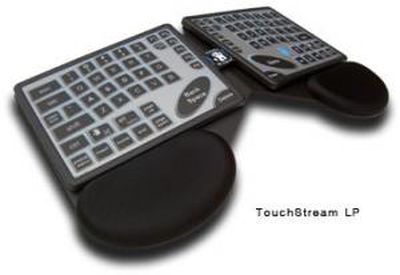 Up until last week, Fingerworks.com retained photographs and details about their multi-touch keyboards and gesture pads they released for Macs years ago. In fact an
old press release
describes the benefits of their Multi-Touch system in a combination keyboard/touchpad:
The MacNTouch Gesture Keyboard is a complete user interface that serves as mouse, standard keyboard, and powerful multi-finger gesture interpreter. Mouse operations like point, click, drag, scroll, and zoom are combined seamlessly with touch-typing and multi-finger gesture everywhere on the MacNTouch's surface.
....
People are amazed by all the things a hand gesture user interface provides. We have a large number of easy- to-use gestures that cover just about every common computer operation. Users don't have to reach for hot-keys because gestures are faster and easier to do.

It's been widely expected that this sort of all purpose multi-touch interface will be offered in Apple's upcoming tablet. Wayne Westerman who was one of the founders of Fingerworks has since been the author of many multi-touch patent applications from Apple, including
advanced gesturing implementations
for Mac OS X.