Apple Rolls Out New App Store Look
Apple is rolling out a new look to their App Store individual app pages tonight which brings it in line with the rest of the iTunes 9 design that was revealed a few months ago. The changes will be of primary interest to App Store developers who rely on the App Store pages to drive sales.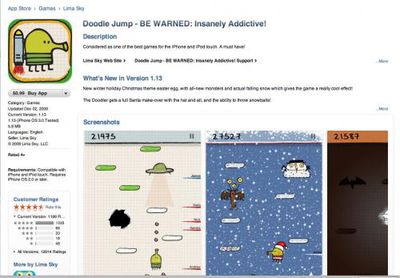 Changes that may impact developers include:
- Much larger icon is shown
- Multiple screenshots are more obvious to viewer
- App description is truncated to the first 2 lines by default. While users can expand to see the rest of the description, many will likely not. This places much more importance on the first two lines of the App's description
- More apps by the same developer are listed automatically
In general, there seems to be a bigger focus on the icon/screenshots on first glance of the page. The changes seem to be propagating to the App Store tonight so not all pages have been affected.