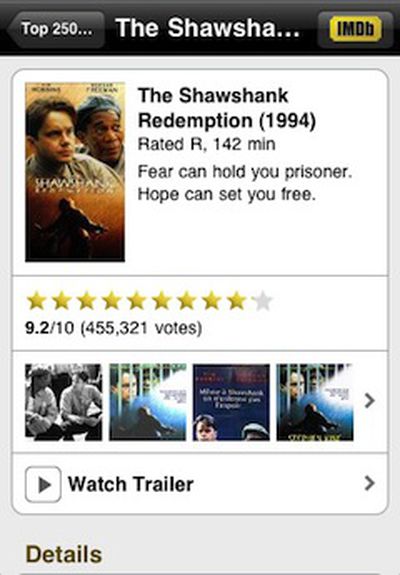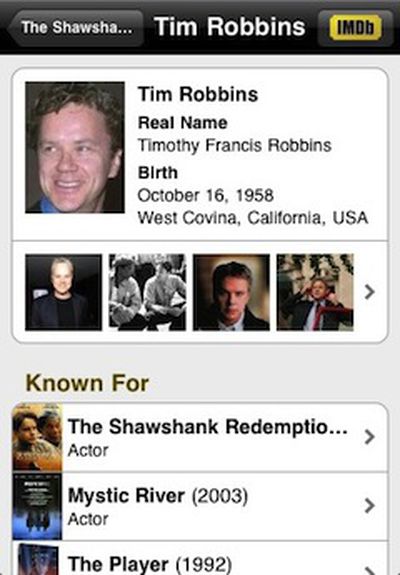 TUAW noted yesterday
that the Internet Movie Database (IMDb), a popular source for information on movies and TV, has released a dedicated iPhone application [
App Store
, Free]. The application allows access to IMDb's full offerings, boasting information on over 1.5 million movies and TV shows and over 3.2 million celebrities.
The Internet Movie Database (IMDb) is the largest collection of movie, TV and celebrity information anywhere. We aim to list every detail about every movie and TV show ever made, including who was in it, who made it, the plot, user ratings, trailers, photos, reviews, and trivia.
The application also offers access to trailers and photos for a wide variety of movies, as well as information on movie showtimes and TV listings. Further features include a list of the Top 250 movies as ranked my IMDb users, box office results, and recaps of U.S. TV episodes.