Ustream Offers Live Video Streaming for the iPhone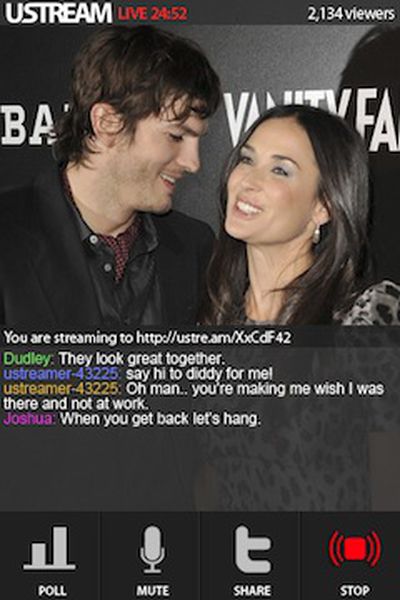 TechCrunch notes
that Apple has approved
Ustream Live Broadcaster
[
App Store
, Free], offering users the ability to stream live video directly from their iPhones via Wi-Fi and 3G.
While one of the key features of the iPhone 3GS was video recording capabilities, that was limited to recordings that were captured on your device and could be uploaded to the web after they were done recording. With the Ustream Live Broadcaster, you can easily record videos right to the web, and allow others to watch them as they're being recorded. These videos can also be archived so that people can watch them later, if they choose.
The application also offers a number of other features, including Twitter, Facebook, and YouTube integration, viewer chatting and polling, and geolocation.
The debut of Ustream Live Broadcasting marks the second approval of a video streaming application for the iPhone in recent days, following Apple CEO Steve Jobs' apparent personal involvement in the approval of Knocking Live Video. Knocking, however, offers only iPhone-to-iPhone one-on-one streaming, while Ustream supports streaming to the Internet for multiple viewers.
Ustream is no stranger to the App Store, having debuted an application for viewing Ustream videos early this year.