Apple Targets Windows 7 With Three New 'Get a Mac' Ads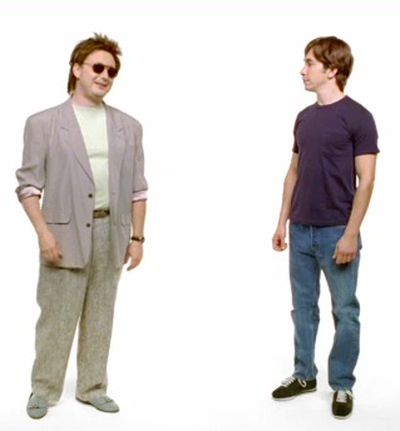 Following through on
claims
that Apple would launch new advertising targeting Windows 7, the company today posted three new "Get a Mac" commercials to its
ad gallery
and began airing them on television.
The first commercial, entitled Broken Promises, features PC announcing the availability of Windows 7, stating that it's "not gonna have any of the problems my last operating system had." The ad then progresses through a series of flashbacks of PC, wearing the fashion of the respective dates, making similar promises at the release of previous Windows versions.
The second ad, entitled Teeter Tottering, features a Windows XP user named Annie who is moving to a Mac for a "fresh start" with a computer line-up rated #1 in consumer satisfaction. As part of Annie's rationale for making the switch to Mac, she notes "I could stick with what I know, but what I know is pain and frustration."
The third commercial, entitled PC News, features PC as a news anchor speaking to an in-the-field reporter at the Windows 7 launch. The reporter interviews several excited customers who are switching to Mac, noting "If we have to move all of our stuff, why not move to the computer that's number one in customer satisfaction?"