MacBook Teardown Images Reveal a Number of Additional Minor Changes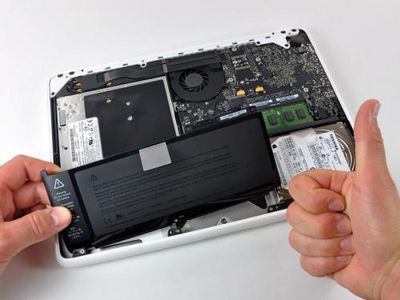 As usual, iFixit has been
quick to dissect
Apple's
updated MacBook
, offering an extensive gallery of photos documenting the process.
A few notes of interest:
- There is no external indicator of battery charge state.
- There is no infrared port, meaning that the new model is incompatible with Apple Remotes.
- The integrated battery offers only 9% more capacity than on previous models (60 watt-hours vs. 55), but Apple claims an increase in battery life to 7 hours from the previous 5 hours, suggesting that the new model is more energy efficient. The new battery is significantly lighter than in the previous generation, offering a power-to-weight ratio that is 23.5% better.
- The hard drive is more difficult to replace than on previous models, but certainly can be done.
- The apparently increased rigidity in the latest model appears to come the use of an aluminum sheet (covered with a rubberized coating on the exterior) for the bottom case and other structural supports within the body of the machine.
- The Bluetooth antenna is routed into the display housing, likely improving range compared to previous models that placed the antenna in the body of the machine above the optical drive.
iFixit has also put together a video montage of the teardown process.