FCC Filings Suggest Updated AirPort Base Stations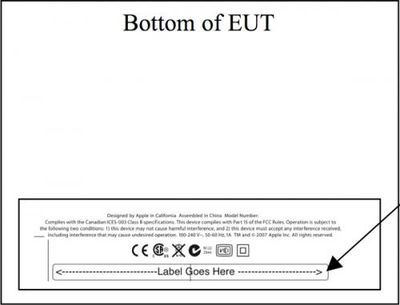 Engadget reports
that filings have appeared on the website of the U.S. Federal Communications Commission (FCC) regarding what appear to be updated AirPort Wi-Fi base stations. Little is known about the new units, as Apple has requested that such materials as photos and the user manual be considered confidential for the time being.
The FCC did let one Apple product through to its online database tonight, although nothing that'll excite you quite like magical mice or revved up iMacs. Instead we're looking at models A1354 and A1355, a pair of 802.11 a/b/g/n 3x3 access points with the exact same, nondescript label picture that indicates some heft to the unit.
Similar filings regarding yet-to-be-released keyboard and mouse models appeared on the FCC's site earlier this month.
Rumors of numerous possible product announcements today have been generating excitement in the Apple community in the wake of yesterday's record-breaking earnings report, and online Apple stores around the world are currently down for maintenance and possible updates.