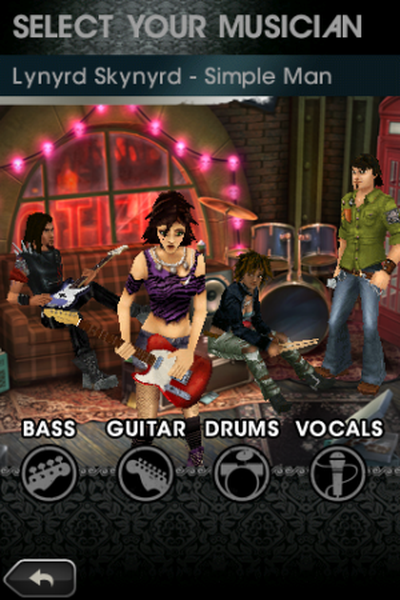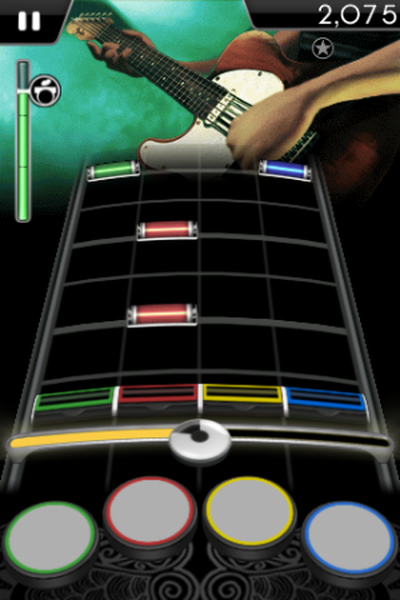 TouchArcade previewed
an upcoming release of
Rock Band
for the iPhone and iPod touch.
Rock Band
is, of course, an incredibly popular rhythm game franchise which allows up to four people play instruments in time with popular rock songs. The iPhone version offers on-screen tapping in the place for each instrument including vocals.
Each song can be played in four distinctly different ways Guitar, bass, drums, and vocals. Every instrument has its own track that you tap along with, and they all match up with the music just as well as the other versions of the game. Each mode is also playable in three difficulty levels. Easy should be easy enough for anyone to jump in to, and hard seems fairly challenging.
The iPhone version of the game is expected to be released as early as next week.