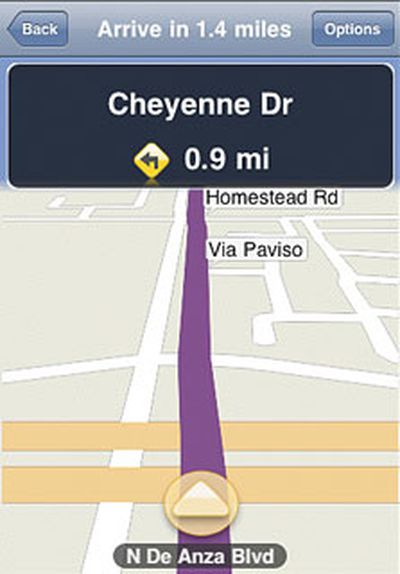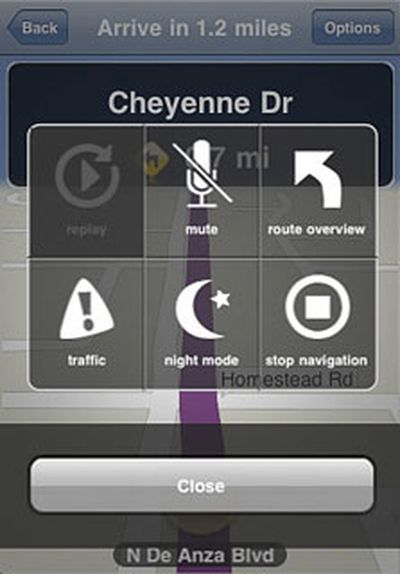 MapQuest has released a new navigation app for the iPhone that offers turn-by-turn guidance and local search capabilities. Instead of storing maps on the device, a network connection is required to get map and POI data and the app weighs in at only 2.9 MB.
MapQuest Navigator costs $.99 [App Store] and includes a 14-day trial of turn-by-turn navigation guidance. After this 14-day trial is over, users can purchase a subscription for continued service at various price points: one month for $3.99, three months for $9.99, or one year for $29.99. This pricing makes MapQuest Navigator a less-expensive option compared to other subscription-based navigation apps, including Gokivo + Yahoo! Local Search and the AT&T Navigator App that both currently cost $9.99 per month.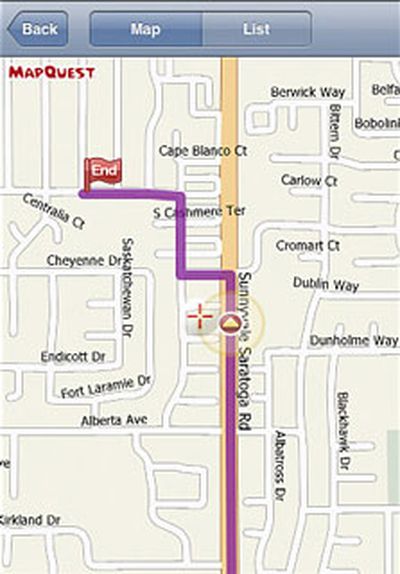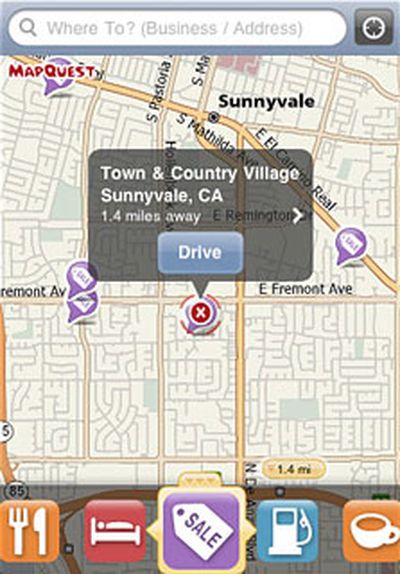 MapQuest Navigator's feature list includes both 2D and 3D maps, plus the following according to the MapQuest blog:
- Route optimization to avoid areas with accidents, construction or other events affecting traffic
- Full route corridor download at the beginning of the journey enables the application to quickly re-routes in case of a missed turn, regardless of network coverage
- One-tap search for businesses along a route via a palette of on-map widgets in categories such as hotels, shopping, gas stations, coffee shops, parking garages and more
- More than 16 million points of interest and maps for the U.S. and Canada
MapQuest has posted a demo video of the app in action here.