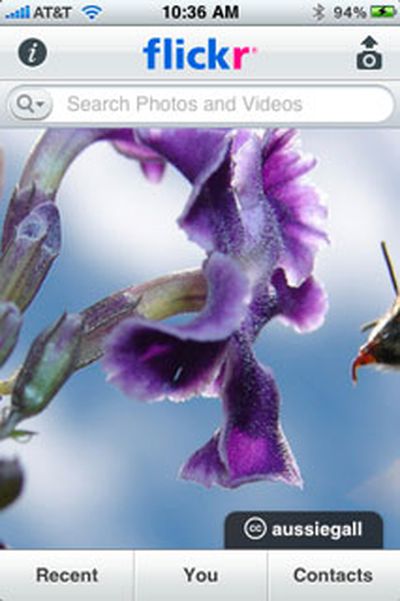 Yahoo's Flickr service now has a native app available in the App Store. We recently reported that the iPhone had become the most popular cell phone camera used to upload photos to the image sharing site and it's likely this new native app will only increase its popularity among Flickr users.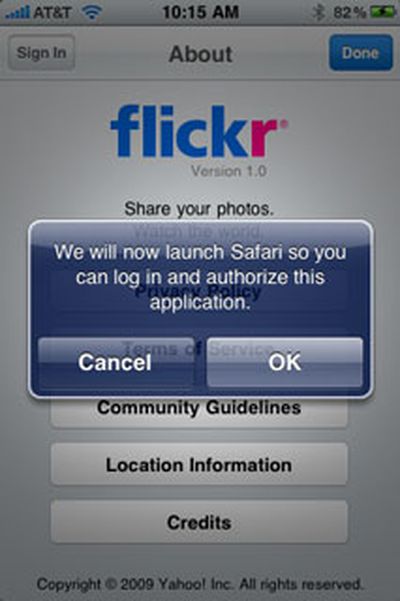 When you first sign in to the Flickr app, you are required to authorize the app to use your Flickr account, which is done through Safari on the iPhone. After this, uploads to your Flickr account will be handled directly through the app with no further authorization requests.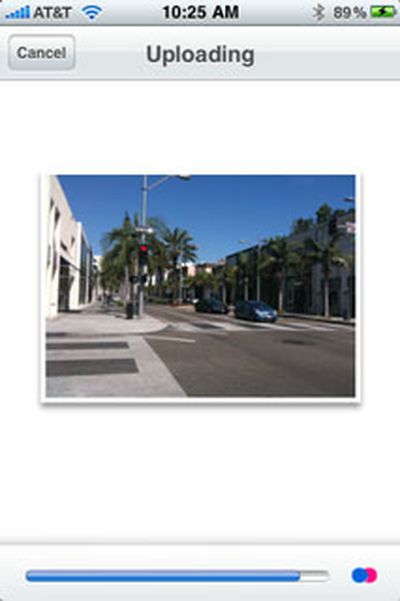 The app can geotag your photos and offers immediate access to your recent uploads, your entire Flickr stream, and those of your Flickr contacts.
The Flickr app is free and can be found here (link opens iTunes).