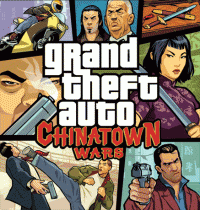 TouchArcade.com reports that Rockstar games has announced they are bringing Grand Theft Auto: Chinatown Wars to the iPhone and iPod Touch platform this fall.
"Chinatown Wars is a perfect match for the iPhone and iPod touch," said Sam Houser, Founder of Rockstar Games. "We are very excited to bring this incredibly ambitious version of Liberty City, with this level of detail and immersive gameplay on Apple's new gaming platforms."
GTA Chinatown Wars is a mobile version of the popular franchise which first appeared on the Nintendo DS platform. It has since been announced for the PSP and now the iPhone and iPod Touch. The DS version of the game has been very well received.