The Qik app that first arrived in the App Store earlier this month has already been updated to a new version that removes the Wi-Fi only restriction. At its initial release, the popular video sharing application was able to upload previously-recorded videos to Facebook, YouTube, Twitter, and Qik's own site via Wi-Fi only. Now, video uploads can also be done over a 3G or EDGE cellular data connection.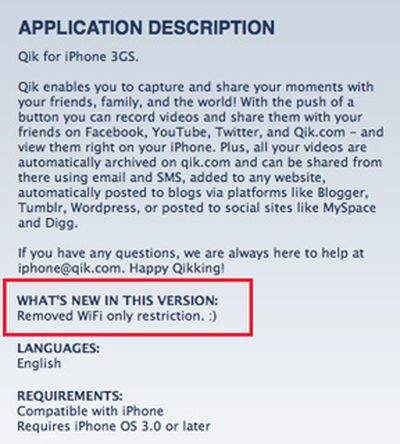 The Qik iPhone app still lacks the ability to stream live video, a feature present in versions available for other platforms.
The Qik app is free and can be found here (link opens iTunes).