Mac Mini Purchaser Receives Snow Leopard Restore Disc? Up-to-Date Orders "Prepared for Shipment"?
The Japanese version of Engadget reports [Google translation] that a Mac mini purchaser appears to have received a Mac OS X Snow Leopard restore disc along with the computer. The source has provided a photo of the DVD, as well as several screenshots showing the Snow Leopard installer.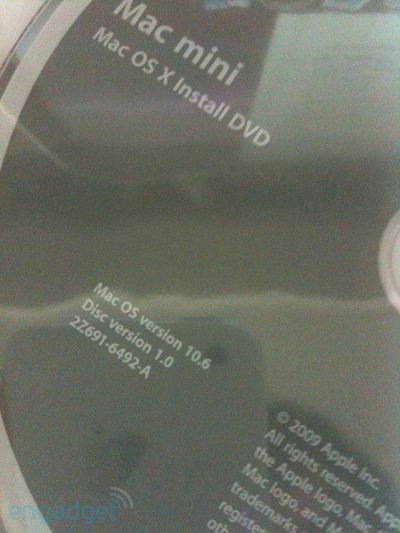 Meanwhile, several readers report that the status of their OS X Snow Leopard Up-to-Date pre-orders have changed to "Prepared for Shipment" and continue to indicate a shipping date of "By August 28th", adding yet another indication that the launch of Apple's new operating system is quickly approaching despite the lack of an official announcement from the company so far.