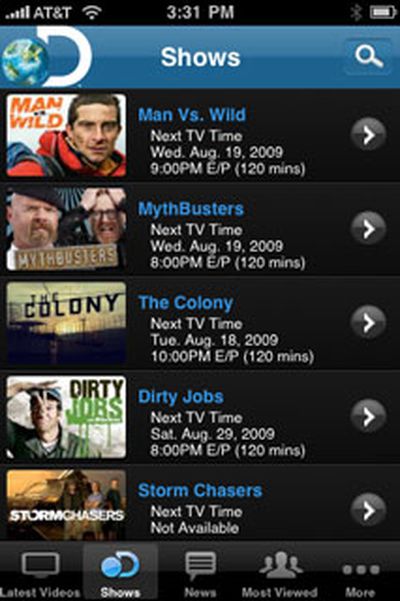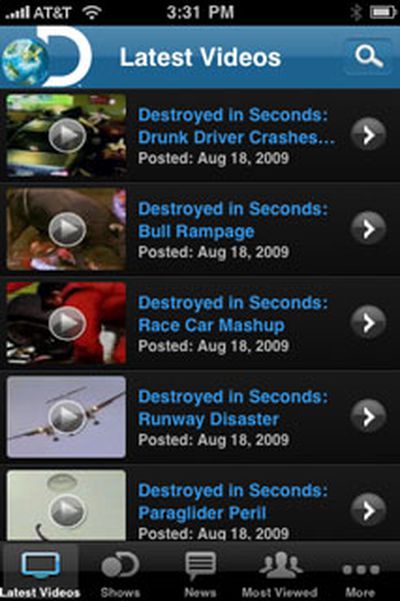 Discovery Communications announced the availability of its Discovery Channel app today in a press release. The app offers video excerpts from several Discovery Channel shows as well as the channel's TV schedule, news, quizzes, and links to purchase show episodes within the iTunes app.
Doug Craig, the senior vice president of Discovery Communications' Digital and Home Entertainment division says, "Consumers are increasingly looking to enjoy their entertainment while mobile and our new Discovery Channel App offers the ultimate on-the-go fan experience for iPhone and iPod touch. We are excited to bring viewers another compelling option with which to experience our high-quality content and satisfy their curiosity in way that fits their lifestyle."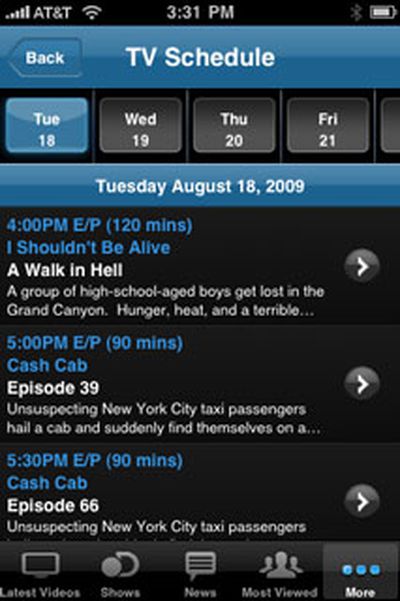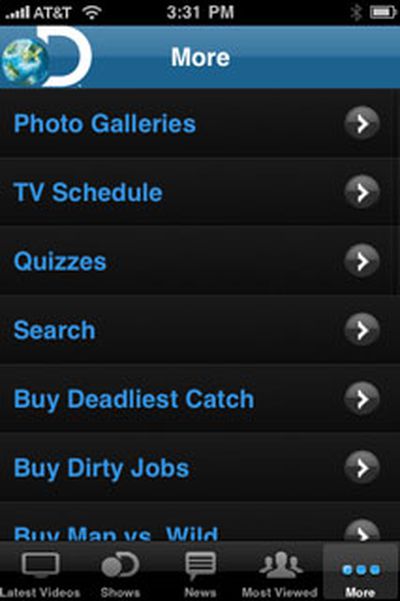 The app is available for free and can be downloaded from the App Store here (link opens iTunes).