White iPhone 3GS Discoloration Due to Third-Party Cases, Not Overheating?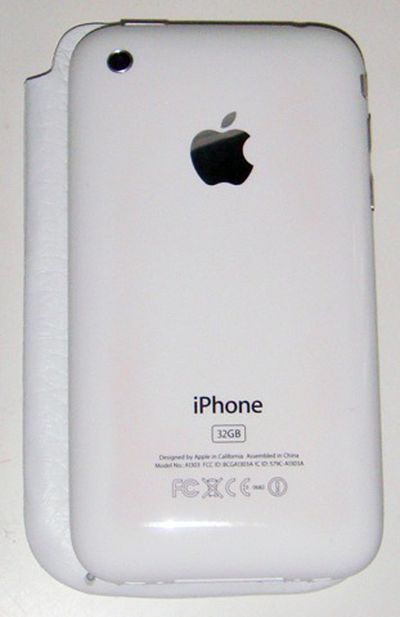 Reports of
overheating and discoloration
on the new white iPhone 3GS have been circulating over the past week or so, but a
new report
[
Google translation
] from
frenchiPhone
(
via Hardmac
) claims that the discoloration is due to contact with some third-party cases and not associated with overheating. The discoloration reportedly can be removed by wiping the back of the iPhone with alcohol.
- After numerous calls to Apple technical service and maintenance of contact with a level 3 (engineer) the problem seems to come not from a hot 3GS but contact with some covers! This was evident by ourselves on a device with a small sticker (a warning not to listen to music too loud) remained stuck, part of the hull below remained white.
- A simple solution to the problem is to clean the back of the iPhone with alcohol, tested by myself I can confirm that it works and reassure you it is safe for your precious
No details have yet been revealed on which third-party cases may be responsible for the discoloration.