YouTube Daily Mobile Uploads Have Increased 400% Since Launch of iPhone 3GS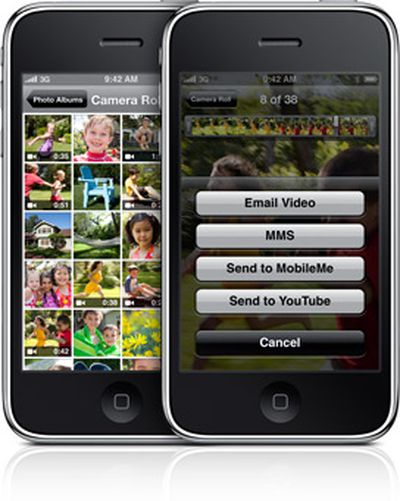 Google today
announced
that daily YouTube uploads directly from mobile devices have increased 400% since the release of the iPhone 3GS last Friday. The iPhone 3GS includes the ability to record video and provides for easy uploading directly to YouTube from within the Camera Roll section of the Photos application.
YouTube also notes, however, that the spike generated by the release of the iPhone 3GS is also the acceleration of a trend that has seen the upload rate grow by 1700% over the past six months.
This growth represents three things coming together: new video-enabled phones on the market, improvements to the upload flow when you post a video to YouTube from your phone, and a new feature on YouTube that allows your videos to be quickly and effortlessly shared through your social networks. It takes just a minute to connect your YouTube account to your Facebook, Twitter and Google Reader accounts. Complete a simple, one-time connection on our upload page to allow all your friends and followers to get a real-time stream of your uploads to YouTube, which can be essential in this age of citizen reporting and ubiquitous sharing.