Mac OS X 10.6 Snow Leopard Shipping in September: $29 for Leopard Users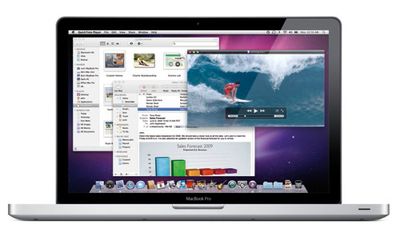 Apple today
announced
that
Mac OS X 10.6 Snow Leopard
will launch in September and will be priced at only $29 for current OS X 10.5 Leopard users. Alternatively, a $49 family pack will also be available. Meanwhile, Tiger users with Intel machines will be able to purchase a Mac Box Set containing Snow Leopard, iLife '09, and iWork '09 for $169 for a single license or $229 for a family pack.
"We've built on the success of Leopard and created an even better experience for our users from installation to shutdown," said Bertrand Serlet, Apple's senior vice president of Software Engineering. "Apple engineers have made hundreds of improvements so with Snow Leopard your system is going to feel faster, more responsive and even more reliable than before."
Apple offered a preview of Snow Leopard at today's Worldwide Developers Conference keynote, highlighting many of the next-generation operating system's features. Apple touted a streamlined installation process (45% faster and 6 GB smaller) and speed improvements for a number of applications including Mail, Safari 4, and Spotlight. Snow Leopard also brings support for Microsoft Exchange Server to Mail, iCal, and Address Book.
Finally, Apple promoted Snow Leopard's ability to use Grand Central Dispatch and OpenCL standards to allow applications to more fully harness the power of multi-core processors and to take advantage of graphics processing power for general purpose computing.
Apple also announced the launch of Mac OS X Server Snow Leopard, scheduled for release in September at a price of $499, including unlimited client licenses on Mac, Windows, and Linux.