Apple to Start Charging for Re-Downloading Apps Over-the-Air? [Update]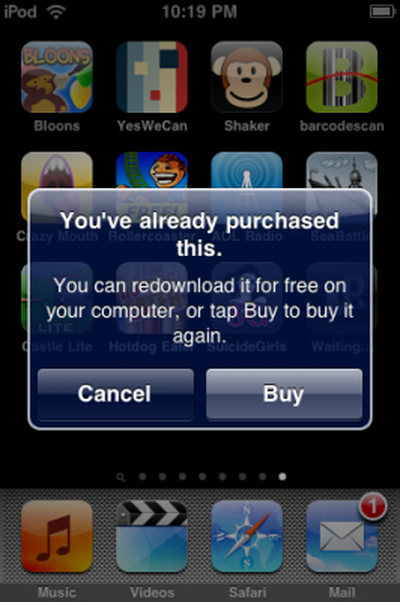 The iPhone Blog reports
that in the iPhone 3.0 beta firmware, users are being told that may not re-download applications over-the-air without being charged. The dialog box (shown above), however, does indicate that users may still re-download applications for free through their computer.
This is a distinct change from how things currently work. In the current version of the operating system, iPhones and iPod Touches may re-download applications both over-the-air and on their computer without charge.
Update: While we first speculated that the reason behind the move is likely to prevent the illegal sharing of applications in the 3.0 firmware, further testing indicates that the results are sporadic. So, we're not sure the reasoning behind the change, but it should be clearer when 3.0 is released.