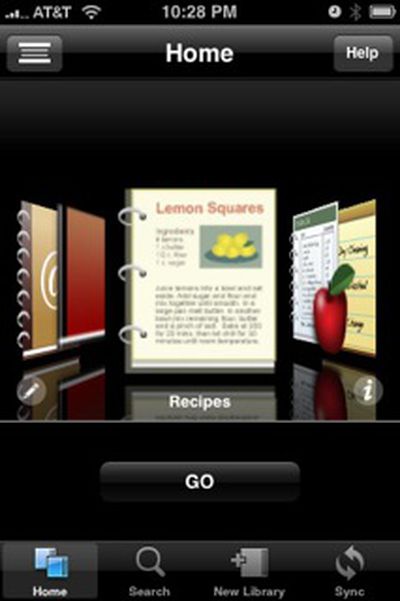 FileMaker has released Bento [App Store, $4.99], the company's personal database application, for the iPhone and iPod touch. The new application operates both as a standalone database application and also synchronizes with the desktop version of Bento to provide accessibility on the go.
- Comes with 25 ready-to-use database templates that can be easily customized for whatever you need to organize.
- Supports 15 different field types so you can store text, numbers, dates, times, durations, pictures, sounds, video clips, pop-up choices, check boxes, prices, rates, addresses, phone numbers, ratings, web sites, email addresses, instant messaging accounts, and more.
- Includes iTunes-style searching and instant sorting to help you find things fast.
- Integrates with other iPhone apps so you can simply tap on a Bento field to call a contact, view a web site, send an email or display a map.
- Works as a standalone application or can be synchronized with Bento 2.0v4 for Mac desktop software (sold separately).
CNET briefly demoed the new application and was impressed with both the operation and look of it.
We got a demo of the handsome, dark Bento app a few weeks ago. After playing with it for a while, it appears to balance a mine of data fields with the iPhone's customarily accessible interface. Bento's home screen displays all your data libraries, which you can swipe through to view. Other screens let you add a new library, search for entries, or sync to Bento on the Mac. Each new library is prepopulated with one dummy entry to get you started. While there is a dedicated search screen, a similar search field within each library facilitates more advanced investigations of your data.
FileMaker also offers a video demo of the Bento iPhone application.