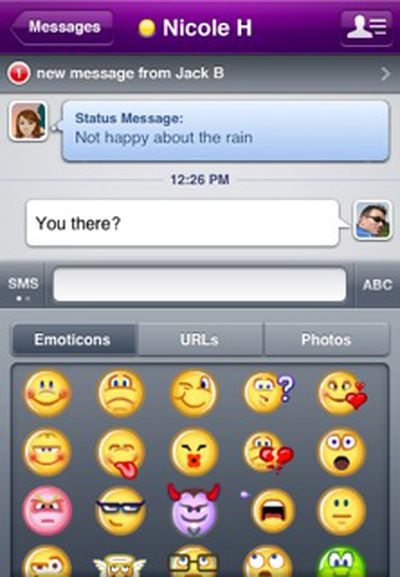 Yahoo! Messenger for iPhone [App Store, Free] is now available in the App Store.
Connect with all your friends:
Instant message with your Yahoo! Messenger contacts wherever you are.
Show off and Stay in control:
Show yourself as available or busy, go invisible, or show off your status and let your friends know what youre up to.
Share away
Share photos, emoticons and links, right from your iPhone.
Yahoo! announced the upcoming availability of the application and posted a video preview of the instant messaging application last week to demonstrate several of its features. The announcement was made in conjunction with the release of a new Yahoo! Mobile site and iPhone application.