iPhone 3.0 Rumors and Possibilities, Live Event Today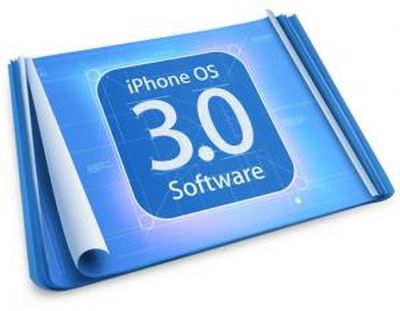 Apple will be providing an "advance preview" of the iPhone 3.0 firmware at a special media event today. This sort of advance public unveiling has become necessary so that 3rd party developers can update their applications to accommodate any major changes to the iPhone's operating system. As a result, we're likely looking at weeks to months of beta releases before actual delivery of the firmware to end users.
The iPhone 3.0 firmware could also be the basis for the rumored next-generation iPhone. In January, ZDNet ambitiously posted that we might see a quad-core iPhone running the 3.0 firmware. While quad-core seems quite ambitious, we'd also heard rumors of a multi-core iPhone in the works. Unfortunately, the lack of availability of multi-core ARM processors this year seems to argue against this possibility.
The software features to be delivered in the 3.0 firmware have been the hot topic this past week. It seems likely that both copy/paste and an improved homepage will be featured as there have been multiple sources suggesting these features. MMS and tethering, however, seem far less certain with only a single questionable source.
We will not be providing live web coverage for today's event, but will provide twitter/SMS updates on @macrumors. Our usual RSS news-feed twitter account is @macrumorsRSS.
We will, however, provide a collection of links to other locations for live coverage as the time approaches. Our forums, of course, will also be open for live discussion of the event.