Apple to Preview iPhone OS 3.0 on March 17th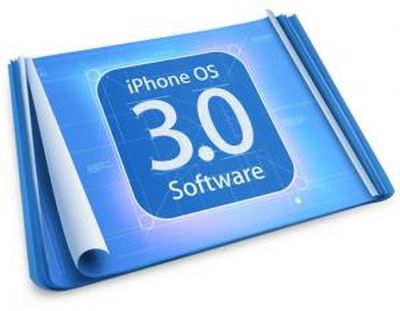 Image from Engadget
Engadget is reporting
that Apple will be hosting a media event on Tuesday, March 17th to demonstrate iPhone OS 3.0, the next major upgrade to the iPhone operating system. Apple will reportedly also provide details on a new iPhone Software Development Kit (SDK) to aid developers in creating applications for the new operating system.
Apple's calling this an "advance preview of what we're building," so we're not expecting anything ready to go as of the 17th, but hopefully this will allow developers to start building toward future functionality (hey, how about some push notifications?), and presumably users won't have too many months to wait after that for the real deal.
Apple previously hosted a media event in March 2008 to provide a "roadmap" for iPhone developers, and it appears that this upcoming event may follow a similar theme. The event is scheduled for 10 AM Pacific in the Town Hall auditorium on the company's campus in Cupertino, CA.