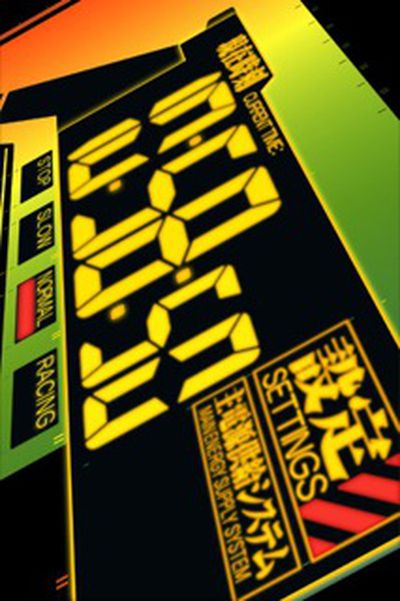 Several weeks ago, we reported on forthcoming applications from Appliya based on the Evangelion anime franchise, and within the past few days the first three applications in the series have been released in the App Store. As we previously noted, these apps have basic functionalities that draw upon the styling of Evangelion.
- Evangelion vol.1 Cut Out [App Store, $1.99] provides "cut out" templates of Evangelion images that can be placed over images from the iPhone's Camera Roll. The app allows users to place their own faces or those of their friends into the scenes and save the images.
You can even put your face onto Gendo Ikaris body, including his signature sunglasses. When youre done, save the new picture and send it to your friends, or make it your new wallpaper!
- Evangelion vol.2 Clock [App Store, $2.99] is a simple clock application based on the style of the timer screens in NERV headquarters in the film.
The app includes graphics that are faithful to the movie, optional sound effects, and theres also an exciting timer mode that switches to emergency red countdown stage with ten seconds left.
- Evangelion vol.3 Picture Stamp [App Store, $1.99] allows users to insert various images from the film into their own photos.
The Picture Stamp app allows you to make any picture more interesting with the inclusion of vehicles, character elements, and mecha from the highly popular anime movie, Evangelion 1.0: You Are (Not) Alone.