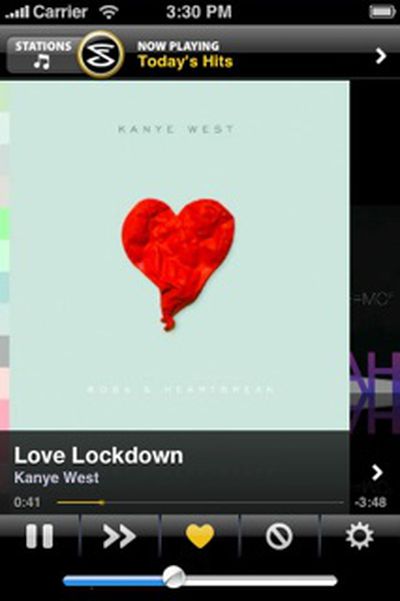 Just days after the BlackBerry version was released at CES, the iPhone version of Slacker Radio [App Store] has been released in the US App Store. Similar in some respects to Pandora Radio, Slacker Radio provides both pre-programmed and personalized Internet radio stations.
- Unlimited free access to millions of songs from thousands of artists
- Listen to over 100 stations created by leading radio experts
- Create custom stations directly on your iPhone
- Get new music personally selected just for you
- Enhanced music discovery featuring artist bios & album reviews
CNET has reviewed the new application and found much to like, including the ease of navigation and looks. They would, however, have liked to have seen a landscape mode and the ability to create a new station on-the-fly, as well as the ability (present in the BlackBerry version) to cache songs to internal memory.
The application is compatible with both the iPhone and iPod touch, but service is available only in the United States. While the application and basic radio service are free, Slacker includes occasional advertisements and limits on the number of skipped and requested songs. Upgrading to a "Slacker Radio Plus" account for $3.99 per month removes these restrictions.