MWSF iPhone Tidbits: iToner 2, Beejive 2, Zephyr, Keynote Remote
A number of iPhone-related applications have been featured at Macworld Expo, and here are a few that have caught our interest: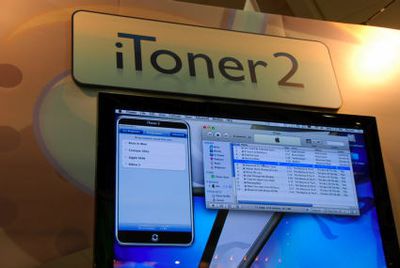 iToner 2
from
Ambrosia Software
enables
free, quick ringtone creation
and transfer without the need for hacks. The new version adds the ability to easily crop selections, incorporates Cleartone technology for optimizing sound quality for the iPhone speaker, and includes 40 bundled ringtones. iToner 2 is priced at $15, but is a free update for existing iToner users. A free trial is also available.

Beejive
has announced
BeejiveIM for iPhone 2.0
[
App Store
], bringing a host of new features to the
versatile instant messaging application
. New features include photo transfers, voice note transfers, iPhone address book integration, added file support for multimedia, PDF, and Microsoft Office files, configurable alert sounds, and a refreshed, more native-looking interface. BeejiveIM 2.0 is priced at $15.99 for new users, and is a free update for existing users.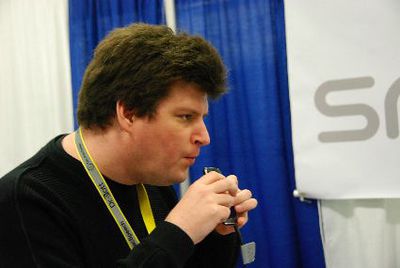 Smule
, creators of the popular
Ocarina
application (being demoed above), have released their newest offering,
Zephyr
[
App Store
]. Zephyr allows users to draw pictures or messages, to which "wind" sounds based on the users' movements are automatically added. Messages are sent randomly and anonymously around the world, and can be passed on from user to user. Zephyr is priced at $0.99.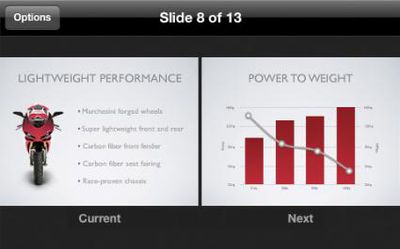 Announced as part of Phil Schiller's keynote presentation, Apple has released Keynote Remote [
App Store
]. The application allows users to control Keynote presentations, view presentation notes, and preview upcoming slides via a Wi-Fi pairing between the user's iPhone or iPod touch and any Mac running Keynote '09. Keynote Remote is priced at $0.99.